In the lead-up to Thursday night football, Panthers chairman Dave O'Neill has been forced to defend his club following claims the Penrith playing group are arrogant.
The behaviour of Penrith's stars has been put under the spotlight this week after Stephen Crichton pulled Canberra's Joseph Tapine into his try celebration during Penrith's clash with the Raiders in Round Five, causing a minor scuffle.
However, the Raiders were left furious after they were hit with a $10,000 fine from the NRL due to a club trainer being involved in the melee.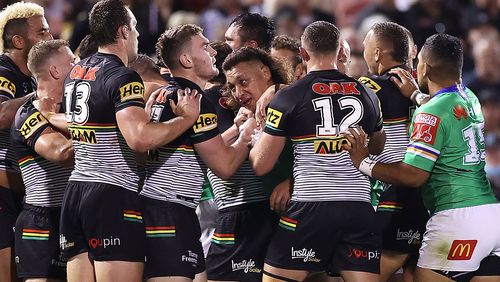 O'Neill said he understood the frustration coming from the Raiders but said star playmaker Jarome Luai, who's been the target of much criticism surrounding the club's attitude on the field, is just a "larrikin".
"I'm not going to tell our players to stop doing anything," he told Fox Sports.
"I don't blame [Raiders CEO] Don Furner for wanting to defend his players and defend his club, but at our club, Ivan has got everything under control.
"Jarome Luai is a larrikin. People celebrate Cameron Munster and they celebrated Cameron Smith but our players aren't allowed to enjoy themselves?"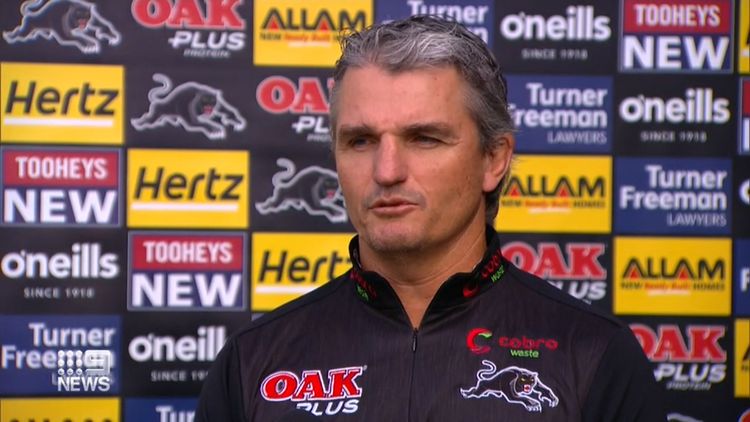 Furner, the Raiders CEO, on Wednesday criticised Penrith coach Ivan Cleary for not putting his players into line following the round five incident.
The Canberra boss relayed a message to Fox Sports journalist James Hooper, in which he took aim at a number of Penrith players for carrying on like "mug lairs".
"Ivan Cleary should teach his players some humility," Furner said through Hooper.
"We all understand coaches stick up for their players, but him trying to justify that behaviour is ludicrous.
"He has three or four players in his team who carry on like mug lairs.
"Their five-eighth (Jarome Luai) has been pushing players in the back and running in as the third man for a while now.
"I can't believe that is the example the Panthers want to set for young kids watching and playing the game.
"If they think this behaviour is acceptable, they're kidding themselves."