Dominic Calvert-Lewin has reached new heights under Carlo Ancelotti and has developed into a top player as a result of Everton having a world-class manager, according to Gary Neville.
Download The Gary Neville Podcast on: Spotify | Apple | Castbox | Spreaker
Calvert-Lewin scored his sixth Premier League goal of the season as Everton pegged back Liverpool to draw 2-2 in Saturday's chaotic Merseyside derby.
The result preserved the club's unbeaten start to the season and keeps them top of the table, and Neville believes Ancelotti deserves plenty of credit for his influence on the in-form striker.
Speaking on the Gary Neville Podcast, he told Sky Sports: "We've spoken before about the emergence of Raheem Sterling into a really top player under Pep Guardiola, and it's interesting that speaking to Everton fans over the last two or three years, there's always been that feeling that 'he's not good enough, we need to get someone else'.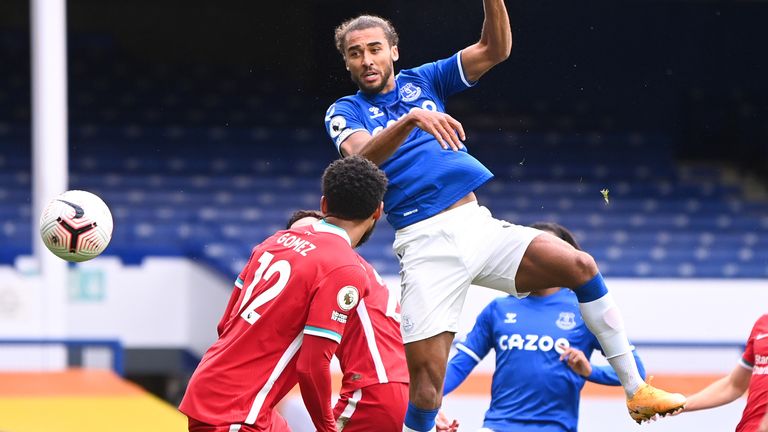 "But all of a sudden, a manager has come along that can really get performances out of him that are 20 to 30 per cent higher than the previous managers have.
"You wonder what might have happened if the next manager hadn't fancied Calvert-Lewin or didn't have the same quality as Carlo Ancelotti. It really does demonstrate the point of having a great coach. We've got great coaches in this league with Jurgen Klopp, Jose Mourinho, Pep Guardiola, Ancelotti and more.
"They really do improve players and they improve players all the time. A club's greatest investment should be in the coach. The coach should be your best paid person in the club. It's something Sir Alex Ferguson always said as they have the biggest influence.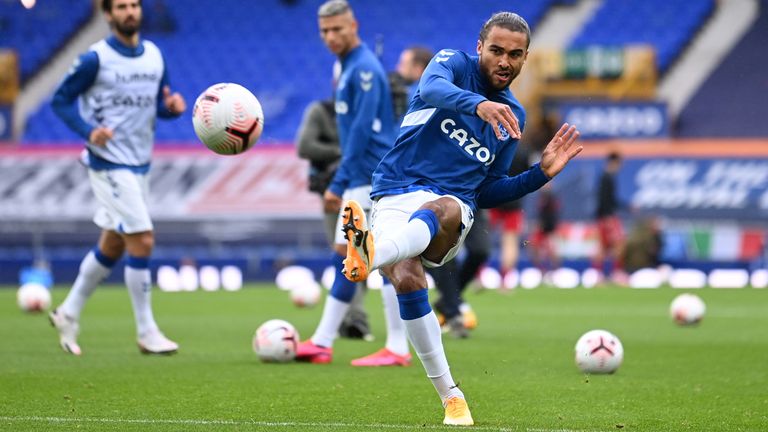 "Calvert-Lewin now is thriving under Ancelotti and looks a top player. I thought he looked fantastic last week against Belgium for England in the way he handled that game. Now, he's convinced his own people – which is something you have to do as a young player."
Everton will be without Richarlison for the next three games after he was dismissed for violent conduct in the closing stages at Goodison Park, meaning Ancelotti will have to once again demonstrate his qualities as a manager in the forthcoming games against Southampton, Newcastle and Manchester United.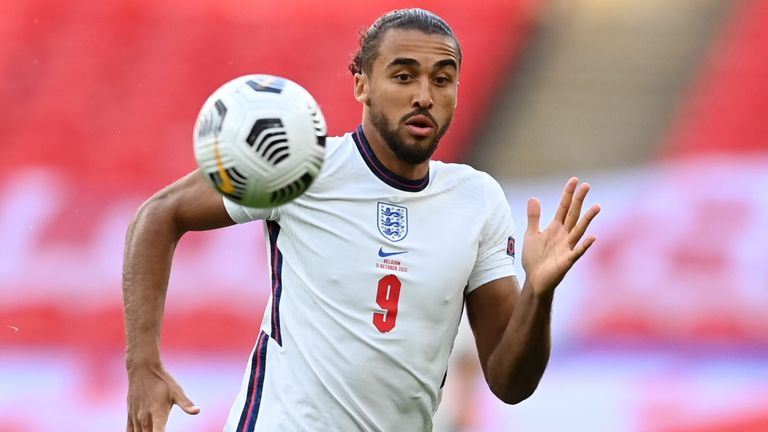 But there have been signs of significant improvement already this season, stemming from the victory over Tottenham on the opening weekend of the campaign.
Neville added: "Most definitely, Everton are an improved team and we've been saying for a number of years that they need to step up. The investment has been good the past couple of years, and there seems to be a greater confidence.

Sunday 25th October 1:00pm


Kick off 2:00pm

"That win at Spurs earlier in the season really did help them and gave them that lift as Everton would've been looking at Spurs as a team to go and aim for.
"Since that point, they've done really well. They've got a good manager and a good spirit about them, and that's a good result for them against Liverpool."